The Dordogne Intégrale is an "extreme long distance" kayaking and stand-up paddle event. It is 130km long and takes place on the river Dordogne taking participants past some of the most stunning landscapes in the Corrèze, the Lot and the Dordogne departments.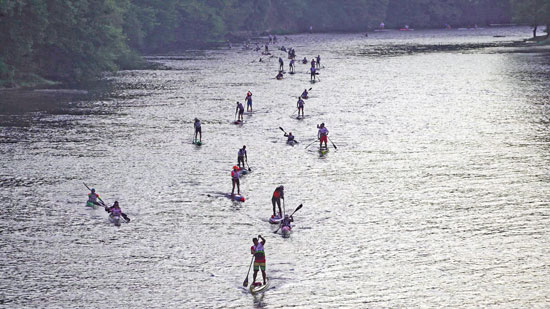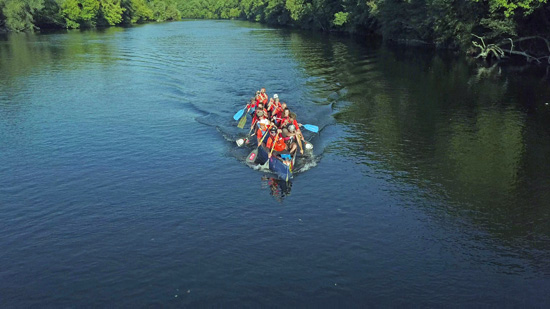 It is open to everyone, whether licensed or not and is an opportunity for keen, kayak amateurs to pitch their talents against some of the top athletes in the sport.
 
Practical information :
3 formulas: Dordogne solo, Dordogne in teams 2 to 9 and relay race 2 to 18
All boats from 1 to 9 seats handled exclusively with a paddle are allowed, SUP included,
You can run with or without a relay. Relays are only possible at the stages designated in the road-book,
Competitors who don't reach Castelnaud have to stop at the first bridge encountered after 20h30. Classification by time, then by distance covered,
Saturday 16 April: meal together, 7 pm in Argentat,
Sunday 17 April :

Departure from Argentat at 6.30 am,
Gastronomic meals and free evening concerts in Castelnaud under a giant big top.

The organisation provides catering from Saturday evening to Monday 10am,
Shuttles are available on Saturday at 3pm and Monday at 10am by reservation only,
Sea kayaks and C9 can be hired.
Information :
Tel: 07 60 16 53 23
E-mail : ckcab@orange.fr
www.facebook.com/dordogneintegrale