The Dordogne Intégrale is an "extreme long distance" kayaking and stand-up paddle event. It is 360km long and takes place on the river Dordogne taking participants past some of the most stunning landscapes in the Corrèze, the Lot, the Dordogne and the Gironde departments.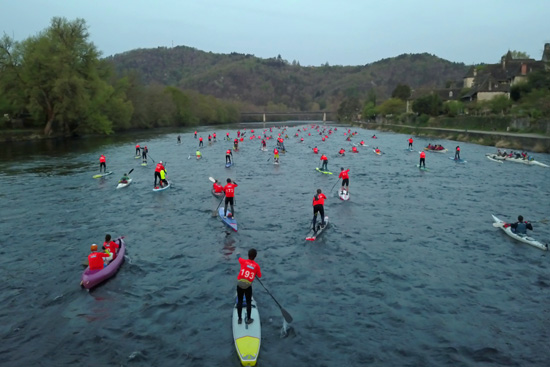 It is open to everyone, whether licensed or not and is an opportunity for keen, kayak amateurs to pitch their talents against some of the top athletes in the sport.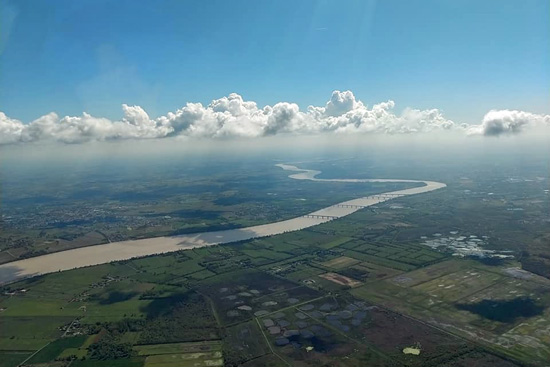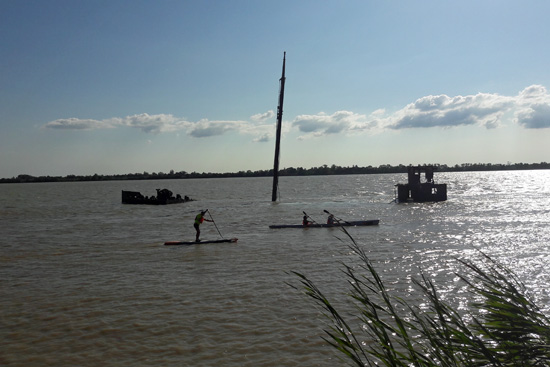 Practical information :
360 km in total with 1 compulsory disembarkation at Mauzac (km 176) and compulsory re-embarkation at Bergerac (km 206), to avoid 3 successive portages. Please note that the re-embarkation must not take place less than 1h30 after the disembarkation, and both must take place in the areas indicated on the map. The 1h30 delay can be included in the compulsory night stop (between 0 h and 6 am). In addition, 2 refreshment points with compulsory disembarkation and material and medical controls at Castelnaud la Chapelle (km 128), and Castillon (km 245),
Possibility to compete in relays (normally teams with a maximum of double the number of places in the boat: 2 people in K1, 4 in K2, 8 in V4, etc.). The relay is taken freely with the "assistant-relayers" (no compulsory relay zone),
All unsinkable boats or boats with buoyancy reserves are allowed. An assistant follower must be present throughout the race. The same assistant follower may accompany several competitors. In case of abandonment, it is compulsory to inform the organisation immediately,
Sailing times: Friday 5/5 from 6.30am to midnight, from Saturday 6/5 onwards, from 6am to midnight, EXCEPT AT THE FORWARD END OF CASTILLON LA BATAILLE (KM 245) : NAVIGATION AUTHORISED ONLY FROM 6.30AM TO 9PM. These times may be modified (only by reducing them), depending on the river flow. This decision belongs to the organizer in a totally free way,
Services :

Meal on Thursday evening 4/5 in Argentat
General organisation and timing/security
Provision of a GPS tracker per boat
Refreshments in Castelnaud and Castillon, plus gastronomic buffet at the finish in Bordeaux, Quais de la Lune.
Award ceremony
Download the river book and the rules of the 2023 Edition.
Information :
Tel: 07 60 16 53 23
E-mail : ckcab@orange.fr
www.facebook.com/dordogneintegrale