Brive Agglomeration Tourist Office in Turenne
The name Turenne has gone down in history thanks to the well-known Maréchal de France, who took the name of his ancestral viscounty. Built on a hillock, the ruins of the feudal castle and the Tour César dominate the village with its old houses and Chapelle des Capucins. Don't miss the 15C houses and the Hôtel de Cosnac, an old hunting lodge.
Open : From april to september.
Dates
From 4th April to 30th September 2020 daily

Services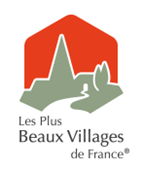 Hébergements et activités à proximité