Ségur le Château Tourist Office
05 55 73 39 92
05 55 08 20 72
This picturesque medieval town, dominated by the imposing remains of its castle, deserves to be listed among the most beautiful villages in France. The birthplace of the first Viscounts of Limoges, this site was also the seat of a Court of Appeals from the 15th to the 18th century... Stroll through its narrow streets and discover the many half-timbered and turreted houses that bear witness to this period...
In May, open on Sundays and public holidays from 2pm to 6pm. From 01 June to 30 September, open Monday to Saturday from 10am to 1pm and from 2pm to 6pm, Sundays from 2pm to 6pm.
(All Saints' Day holidays from 23 October to 7 November).
Services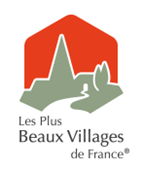 Hébergements et activités à proximité